---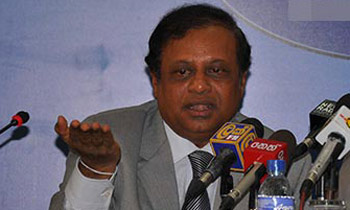 Several conditions favourable to the country had been recommended by the Cabinet Sub Committee appointed to study the contents of the Hambantota Harbour Lease Agreement, Minister Susil Premajayantha said.
Minister Susil Premajayantha is a member of the Sub Committee.
"Decreasing the 99 year lease period, the ratio of shares to 50 percent or to a close proportion, security of the harbour, leasing on partnership basis with China, jurisdiction under Sri Lanka are some of the amendment recommended by the committee," he said.
However, the agreement had been signed in a hurry before the committee report could be presented, he said.
"Although provisions are included for amendments in the agreement a signed agreement can be amended only by mutual consent," he said.
"Meanwhile, arrangements are also being made to lease out the Trincomalee harbour to India. The country would have to face difficult situations by transferring two main harbours on either sides of the country to foreign nations," he said. (Dayaseeli Liyanage)