---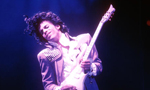 American singer Prince, who defined the sound of the '80s with songs such as "Kiss" and "Purple Rain" and defied the music industry in a fight for creative freedom, has died on Thursday.
The 57-year-old singer was found unresponsive in an elevator at Paisley Park Studios in Chanhassen, Minnesota, Carver County Sheriff Jim Olson said.
According to the CNN, paramedics had tried to perform CPR but were unable to revive him, the sheriff said. He was pronounced dead at 10:07 a.m., less than 30 minutes after sheriff's deputies responded to a medical call at the scene.
Authorities are investigating the circumstances surrounding his death, Olson said. An autopsy is scheduled to take place Friday.
Prince's publicist confirmed his death but didn't provide details about the possible cause or who was with the musician.
"It is with profound sadness that I am confirming that the legendary, iconic performer, Prince Rogers Nelson, has died at his Paisley Park residence this morning," publicist Yvette Noel-Schure said.
A man called 911 at 9:43 a.m. from Prince's estate, first reporting an unconscious person and then reporting a death, according to a transcript of the call released by authorities.
"The person is dead here. ... And the people are just distraught," the man said as he struggled to find an address to give the dispatcher.
The person who died, deputies soon discovered, was Prince. Authorities haven't identified who made the call to 911 or details about the circumstances surrounding the call.