---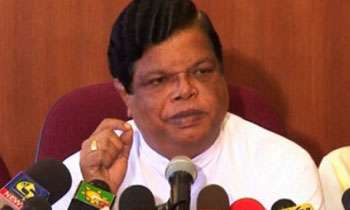 The Government had to increase the prices of fuel due to its poor economic management, MP Bandula Gunawardana said today.
Addressing a news briefing, he said the incumbent Government did not have a long term economic policy in place.
"There is a prevailing economic crisis caused due to the rupee depreciation," Dr. Bandula said.
"The Government has been unable to provide the advantage to the people in such a situation where the World Market price of fuel remains in a lower percentage than that in the precious regime," Dr. Bandula said.
"Although the World Market price remained in a higher percentage in our Government, we were able to keep the people unburdened. That is why I reiterate that this Government lacks a proper economic management," he added.
Meanwhile, MP Sisira Jayakody said even though Prime Minister Ranil Wickremesinghe was boasting of the growth of the economy, they could not see any such growth.
"The economic growth rate is diminishing compared to that in the previous Government. We were able to maintain a growth rate of six but now it has declined even below three," MP Jayakody said.
He further said that Enterprise Sri Lanka would not become a helping hand for the poor but would make rich people richer. (Sheain Fernandopulle)
Video by Sanjeewa