---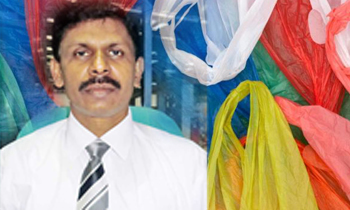 Polythene manufacturers today warned of a possible biodegradable polythene shortage due to the polythene ban which is to be enforced from January 1.
Speaking to the Daily Mirror, Polythene Manufacturers and Recyclers Association (PMRA) President Anura Wijethunga said the Central Environment Authority's had banned polythene as per the directions of President Maithripala Sirisena. While the importation of high-density polyethylene (HDPE) materials was banned last June, the usage of such products would be completely prohibited from January 2018.
As such he said the entire industry was badly affected by the unforeseen cost of conversion to low-density polyethylene (LDPE).
According to Mr. Wijethunga, the cost producing low-density polyethylene was at least 80 percent higher than the production of high-density polyethylene. He also said the quantity of producing low-density polyethylene would also halve when compared to the production of high-density polyethylene.
Although the government had promised to provide tax concessions to replace machinery needed for the conversion, it was yet to be done, Wijethunga said.
Daily Mirror learned that tax concessions had been granted to import some chemicals used in manufacturing, however the move made no change in the expenses incurred by manufacturers as they only used raw materials which were excluded from the tax relief for production.
"Considering the undue cost of manufacturing low-density polyethylene (LDPE) materials the manufacturers will have to increase the prices of their products between 50 to 80 percent of the present price," he added. (Thilanka Kanakarathna)