---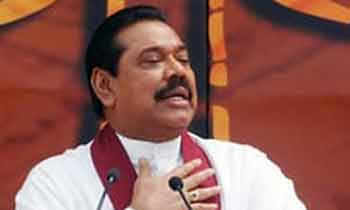 While claiming that it was unavoidable to stop the political party members crossing over, former President Mahinda Rajapaksa said that many of these members would be standing against the Government.
Addressing the media following an event held in Colombo on Thursday, former President Rajapaksa said that several members were leaving their party since they were unable to get what they had expected.
"It cannot be stopped. However, many of them would stand against the Government. One or two members attached to these political parties may cross over. But people would not do so," he added.
He said it was crystal clear that a huge gap had now been created between the anti-Government and pro-Government political parties.
He also said that there was a clear gap in between them and added that it would continue.
"It is up to people to understand this situation. People are being oppressed with the high cost of living and the Government is in an attempt to divide the country.
The use of drugs has also increased," he added. (Kalathma Jayawardhane)
Video by Buddhi