---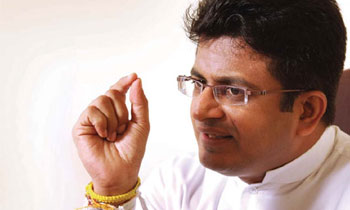 The Pivithuru Hela Urumaya (PHU) said today the Tamil National Alliance's (TNA)'s efforts and backing to get those who were arrested under terrorist charges released, showed their duplicity.
Addressing a news briefing, PHU Leader MP Udaya Gammanpila said the TNA wants action against soldiers for war crimes which they didn't commit, but at the same time wants to get terrorists released.
"There is no other group in the world which is more duplicitous than the TNA. It is with great responsibility we say that there are no 'political prisoners' in the country as claimed by them," he said.
The MP said these detainees had not been imprisoned for being members of a terrorist organisation but because there are terrorist and murder charges against them.
"About 12,000 LTTE members who surrendered with weapons to the state were rehabilitated and repatriated. The rest of the LTTE members were imprisoned because there are terrorist charges against them," he said.
He said those who had committed charges had today become 'political prisoners' to M. K. Shivajilingam and C. V. Vigneswaran. (Lahiru Pothmulla)