---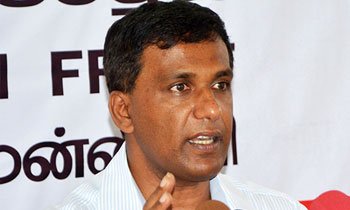 Female candidates contesting the upcoming Local Government (LG) election are seen subjected to maltreatment by their own political parties, the election watchdog- Campaign for Free and Fair Elections (CaFFE) said today.
CaFFE Executive Director Rajith Keerthi Tennakoon commented on a growing development where female candidates were being neglected and not receiving the 'same' attention given to their male counterparts by their respective political parties.
"Political parties tend to ignore the female candidates in their wards. This prejudice is bound to boomerang on the final result of the polls of any political party. The Election Commission will make sure that 25 percent of female representation is made from the total number of seats secured by a political party at a given LG body. Therefore, it is vital to pay attention to all candidates irrespective of their gender," he said.
He said issues could arise when the female candidates, who did not receive the backing from the party, were elected to a LG body. "They may not support the party's decision- making in the LG bodies," he said.
He said certain candidates continued to intimidate candidates of the same party with the impression that this was a preferential votes-based election. (Lahiru Pothmulla)