---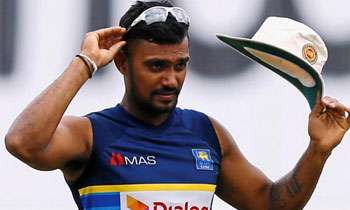 The Kollupitiya Police has recorded a statement from Sri Lankan batsman Danushka Gunathilaka in connection with the incident, where a Norwegian woman was allegedly raped by one of his friends at a star class hotel in Kollupitiya.
The Kollupitya Police arrested a 26-year-old Sri Lankan holding a UK passport, on Sunday (22) night after the 23-year-old Norwegian woman lodged a complaint with the Police, stating that she was raped at the hotel in Kollupitiya on Saturday.
However, the Police ruled out cricketer's involvement to the rape case.
According to the Police, the victim woman and her friend, who is also a Norwegian, had arrived in Sri Lanka on July 15 for a visit.
One of the women had maintained a connection with Sri Lankan cricketer Danushka through social media.
It was reported that the cricketer had contacted the Norwegian woman and allegedly taken her to their hotel on Saturday night along with her friend.
Later, the friend of Danuskha had also joined with them.
Investigation revealed that the cricketer had paid the bills and his friend, had allegedly raped the Norwegian woman when the cricketer was asleep in the same room.
The suspect was arrested and remanded till tomorrow by the Colombo Fort Magistrate.(DS)