---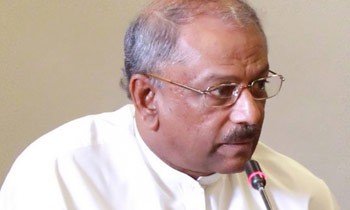 Police force is not an answer to the protests being held against the dumping of garbage in the suburbs of Colombo, the joint opposition said today while referring to the gazette notice issued by President Maithripala Sirisena yesterday.
The gazette notice made garbage disposal by local government (LG) authorities an essential service, warning that anyone found to be involved in disruptive activities related to garbage disposal, transport and segregation could be arrested even without an arrest warrant.
JO leader and MP Dinesh Gunawardena said it was incorrect to suppress people's resistance to garbage disposal in their areas in the aftermath of the Meethotamulla disaster.
"People's fear and resistance is reasonable, given the seriousness of the tragedy that struck Meethotamulla, in which many died. The authorities should realize its sensitive nature and work closely with the people's representatives in this situation. Deploying police is not what they should do," he said.
The MP said garbage disposal had become an issue as the government keeps delaying LG elections. "There are no people's representatives at LG bodies to tackle this menace. Officers alone can't solve this crisis," he said.
When asked about politically motivated protests, the MP said there could be a few such incidents which cannot be generalized. "Fears of the people are genuine and cannot be ignored," he said. (Lahiru Pothmulla)