---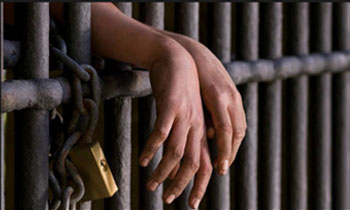 The Police launched an investigation into the death of a 50-year-old prisoner at the Negombo Prisons after he died following admission to Hospital on Wednesday.
Police said the Divulapitiya Police arrested the suspect, a resident of Hunumulla on charges of a robbery, He was remanded till October 10 after being produced in the Minuwangoda Magistrate Court on Tuesday (03).
The Divulapitiya police OIC and two other police officers of the station have been transferred to the Peliyagoda Police station with immediate effect, pending investigations.
Police said the suspect was sent to the Negombo Prisons and had admitted to the Negombo Prisons Hospital due to sudden illness. Later the prisoner who was in a critical condition was transferred to the Negombo General Hospital on the recommendation of the Prisons medical officer. He died on Wednesday night while undergoing treatment.
Police had informed the Negombo Magistrate about the incident in which he instructed to conduct a postmortem inquiry into the death.
Negombo Hospital JMO Dr. M.N. Ruhul Haq who conducted the post mortem informed police that the prisoner's death was caused by internal injuries to the body.(Darshana Sanjeewa)