---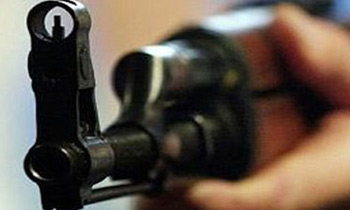 Police opened fire at two armed robbers and one was killed when they first shot at the police while on their way to rob a gold gem studded statue at a temple at Lassanagama in Meegalewa, Anuradhapura last night.
Police spokesman SP Ruwan Gunasekara said the Meegalawa police received a tiff off that two armed gangsters were planing to rob the temple.
Acting on the information police attempted to stop and inspect the suspects who were coming in a motorcycle. The suspects had then fired at police. The two suspects were injured as the police had returned fired at them.
The injured were admitted to the Meegalawa Hospital and one of the suspect succumbed to his injuries. The other suspect was transferred to the Anuradhapura Hospital.
SP Gunasekara said the police recovered a T56 weapon, A pistol and a hand granade from the suspects possession.