---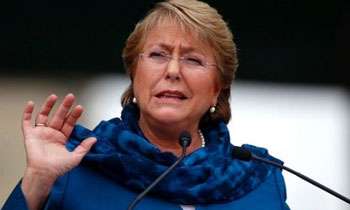 Sri Lanka's announced plans to resume the use of death penalty are disturbing, as are recurrent incidents of racist and inter-communal violence, the new UN High Commissioner for Human Rights Michelle Bachelet said today.
In her opening statement to the Human Rights Council's (HRC) 39th session which commenced in Geneva, Ms. Bachelet said the authorities in Sri Lanka had moved slowly towards meaningful implementation of the transitional justice agenda. However, she said the Office of Missing Persons (OMP) had now begun consultations and institutional capacity-building to fulfil its mandate.
"We look to that office to work quickly, to begin to provide answers to the families of the disappeared. Legislation establishing an 'Office for Reparations' is also underway. More progress in advancing accountability and truth-seeking could have great weight in the long-term stability and prosperity of the nation," she said in her brief about human rights status in Sri Lanka.
Meanwhile, commenting on India, Ms. Bachelet hailed last week's decision by the Indian Supreme Court to decriminalise same-sex relations.
"Laws that criminalise consensual adult relationships are, as Chief Justice Misra said, manifestly arbitrary and a source of discrimination and harassment. I very much hope other countries around the world will look to India's example in this respect," she said.
The 39th session of the Human Rights Council would be concluded on September 28. (By Lahiru Pothmulla)