---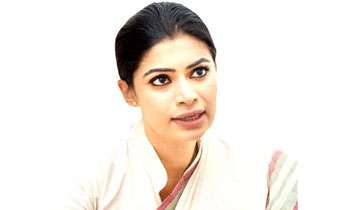 UNP MP Hirunika Premachandra said today she had received information that there was a plan to grant a presidential pardon death row inmate Duminda Silva on February 4.
She told parliament that a group of people were signing a petition in Kolonnawa calling for the release of Duminda Silva through a presidential pardon and it appears that President Maithripala Sirisena had given his consent to do so.
"We never know if the President had given his consent to do so on an agreement with Duminda Silva's brother. If he was given presidential pardon, the other prisoners convicted for drug-related offences would also request to be released and he will have to release them as well," Hirunika said.
She said it was not surprising if the President, who engaged in a political coup on October 26, took a decision to release a drug smuggler like Duminda Silva.
"I regret having campaigned for such a person at the 2015 presidential election," Hirunika said and added that she talked about this matter in parliament not because it was her personal issue because it was so earlier but now it has become a public issue.
Hirunika said the approval of the Attorney General, Justice Minister and Court of Appeal Bench which convicted Duminda Silva was required to grant him permission and added that however, the President could do it arbitrarily. "We never know what he will do," she said. (Ajith Siriwardana and Yohan Perera)