---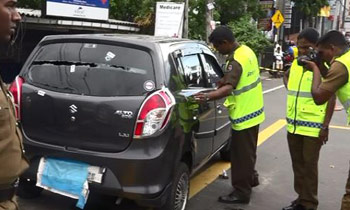 Another suspect had been arrested yesteday in connection with the Piliyandala shooting on May 9 where an 11 year-old-girl and a police officer were killed, Police said.
The suspect was arrested in Medirigiriya by the Mirihana Special Crime Investigation Unit.
Police investigations revealed that the suspect had brought the main suspect to the scene by in a motorcycle.
The shooting took place in Piliyandala on May 9, killing an officer of the PNB, when they allegedly walked into trap set up by leading underworld figure 'Matara Madush.
The arrested suspect was a resident of Dharga Town in Aluthgama and he was arrested under the chargers of attempting and planning a murder.
At the time of arrest the police found ten grams of heroin in his possession. He is to be produce before the Matugama Magistrate today.
Police said several arrest warrants had been issued during ongoing cases at Ambalangoda, Uragasmanhandiya and Ahungalla magistrate courts against the suspect. (Chatruanga Pradeep)
Video by Dhanushka Lanka Nanayakkara