---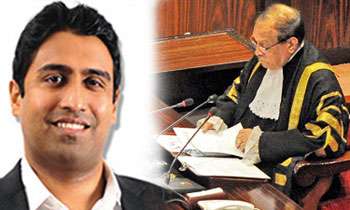 A document with the names of the MPs who have had telephone conversations with Perceptual Treasuries Chief Arjun Aloysius will be tabled in Parliament this week, Speaker Karu Jayasuriya said over the weekend.
Speaker Jayasuriya told Journalists that he had asked for these names from President's Secretary Austin Fernando and the latter had obtained the approval of Attorney General to reveal the names of those who had conversed with Aloysius.
"I will get the names of those who had phone conversations with Aloysius within the next Parliament week and will reveal them accordingly," he said.
Also, he said there is no list of MPs who had taken money from Perpetual Treasuries Chief though some claim that there is a list of 118 persons. (Yohan Perera and Ajith Siriwardana)