---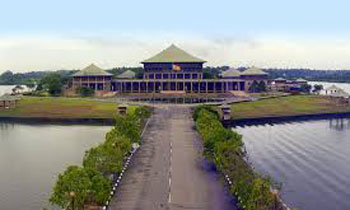 It was reported that Attorney General Jayantha Jayasuriya PC had assured party leaders yesterday that he would move a motion next Monday (27) to take up the petition filed against the delimitation gazette on November 30.
The party leaders meeting was convened yesterday at the speaker's office presided by Speaker Karu Jayasuriya and was attended by Prime Minister Ranil Wickremesinghe, Attorney General and the Elections Commission Chairman.
The Prime Minister, party leaders, Attorney General and the Chairman of the elections commission had agreed that the local government elections should be held without delay.
The party leaders are reported to have put forward two proposals - firstly to expedite the case filed in court and resolve the matter related to the case and secondly to pass a special law to rectify the error in the gazette while the case was ongoing.
Another party leader had proposed to cancel the gazette notification. However the UNP had objected to the proposal.
Meanwhile, the Elections Commission Chairman had said that elections should be held in 133 local government bodies which were not affected by the stay order.
He has further said that the decision with regard to that would be taken at today's election commission's meeting.
However, even though party leaders had put forward several proposals, they had not reached at a consensus. (Ajith Siriwardana)