---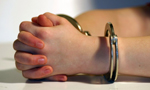 No action would be considered an offence punishable under the Penal Code if it was committed by a child younger than 12-years old according a new amendment in the Penal Code tabled in Parliament last week.
However, the court still can decide to proceed with action under the Penal Code basing on the child's maturity, according to the amendment.
The Bill identifies how legal proceedings would be initiated and maintained in compliance with international standards as regards children.
The Bill provides that as regards a child, above 12 years and under 14 years, it is accepted that it is appropriate to confer discretion on a Magistrate to determine as to whether such child has the required degree of cognitive maturity to form the requisite intent or to entertain requisite knowledge, which serves as the mens rea (The intention or knowledge of wrongdoing that constitutes part of a crime, as opposed to the action or conduct of the accused) of the impugned offence committed by the relevant child.
The Amendment is to be sent to the Cabinet for approval. (Yohan Perera)