---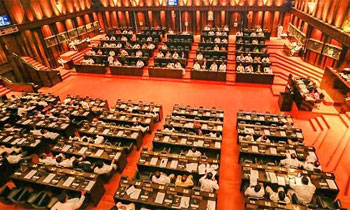 Sri Lanka will see more ageing MPs in Parliament in 2018 as most of them will be 70 years during this year while only a few others will be nearing that age, parliamentary sources said.
As per the data of the official website of Sri Lankan Parliament, three Members of Parliament will reach the age of 70 years in 2018. As a result the total number of MPs who had reached the age of 70 years in Sri Lankan Parliament will exceed 20 in number this year.
In addition three more MPs will reach 69 years as per the website while four MPs will reach 65 years.
This would mean that one ninth of the total MPs would be more than 70 years of age when the term of the present Parliament expired in 2020.
However this would be only a fraction of a huge problem that Sri Lanka faces with the gradual increase of its ageing population of 2.5 million in 2012 which was 12.5 percent of the population, while it is expected to increase up to 16.7 percent in 2021. A quarter of the Sri Lankan population will be ageing by the year 2041, it is said.(Yohan Perera)