---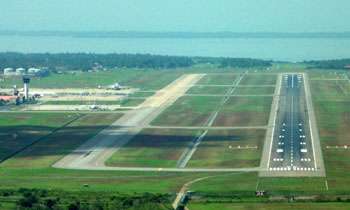 The government is to allocate Rs.two billion to develop the Palali airport runway in Jaffna as an initial step of using it for flight operations to regional destinations, particularly those in India, it is learnt.
The Northern Development Ministry is presently working out the Cabinet memorandum to be submitted for approval. The airport was widely used during the time of war to transport soldiers and military supplies.
Meanwhile, India offered to modernize the airport during the period of the former government.
According to the ministry sources, the Sri Lankan government will develop the runway. Later, the government is planning to seek assistance from India to develop it as an international airport to operate flights to regional destinations.
"There will be flight connectivity with some Indian cities," a Ministry source said. (Kelum Bandara)