---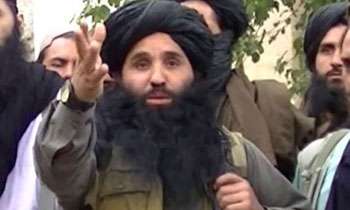 Afghanistan's Defence Ministry said it believed the head of the Pakistan Taliban, Mullah Fazlullah, was killed in a US drone strike in Kunar province near the Pakistan border, the ABC News today reported.
The US military said it had carried out a strike in the region, targeting a senior militant figure, but did not confirm whether Fazlullah was killed.
Fazlullah was Pakistan's most-wanted militant, notorious for attacks including a 2014 school massacre that killed 132 children and the 2012 shooting of schoolgirl Malala Yousafzai, who was later awarded the Nobel Peace Prize.
"I confirm that Mullah Fazlullah, leader of the Pakistani Taliban, has been killed in an joint air operation in the border area of Marawera district of Kunar province," Mohammad Radmanish, spokesman for the Afghan Defence Ministry, told news agency Reuters, adding the air strike was carried out at about 9:00am on Thursday (local time).
US Forces Afghanistan spokesman Lieutenant-Colonel Martin O'Donnell said US forces conducted a "counterterrorism strike" which targeted "a senior leader of a designated terrorist organisation".
Fazlullah's death could ease strained ties between Islamabad and Washington even as Afghanistan observed an unprecedented three-day ceasefire with the larger Afghan Taliban.
Fazlullah emerged as an Islamist leader in the Swat Valley, north-west of the Pakistani capital of Islamabad, more than a decade ago. He was known as "Mullah Radio" for his fiery broadcasts.