---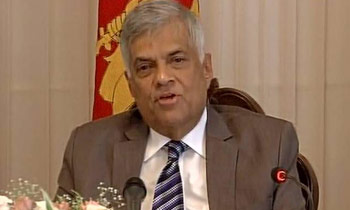 The Grama Rajya draft legislation which is nearing completion will be given to Sri Lanka's youth so that they too can make suggestions or amendments, Prime Minister Ranil Wickremesinghe said.
He said this after inspecting a bridge built by the Happitiya Youth Club in Neluwa.
This project was selected as the winner in the 'Gamata Kotiyak' youth competition conducted by the National Youth Council and the ITN.
The Prime Minister said the youth would be given a role to play in the Grama Rajya, which the government hoped to set up soon.
He said the government would introduce on a new education system which would focus on vocational education which would help make the youth employable and suggested that village youth clubs be given contracts to carry out small development projects.
The youth asked the Prime Minister several questions on of which was when the government would provide them jobs.
He said the large number of development projects being launched and and the reforms being introduced to the education system would help the youth to find employment.
An elderly man was heard asking, "When are you going to penalize the thieves." The Prime Minister asked the man to allow the youth to ask questions and later responded to responded to his question saying the Attorney General will take the relevant steps against the wrongdoers.
"You too can come and view the court proceedings," the Prime Minister said. (Yohan Perera)