---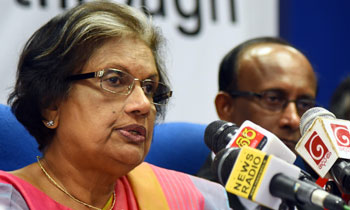 Former president Chandrika Kumaratunga said yesterday Prime Minister Ranil Wickremesinghe is to introduce a new Constitution based on the Constitutional draft presented by her in Parliament in 2000 but defeated by the then UNP.
"It was defeated in Parliament by those who thought I will become very popular if my attempts to bring peace and stability to the country through a new Constitution had succeeded," she said.
She told a media conference at the Strategic Enterprise Management Agency (SEMA) auditorium that the SLFP had not taken a decision to continue with the Executive Presidency and the media reports to that effect were incorrect.
Ms. Kumaratunga who is also a Patron of the SLFP said a decision against the abolishing of the Executive Presidency must be taken by the SLFP Central Committee (CC). She said the Unity Government in its election campaign in 2015 had pledged to abolish the Executive Presidency and confirmed that the CC had not decided to continue with the Executive Presidency.
When asked by Daily Mirror about the Reconciliation Mechanism as recommended in the Consultation Task Force (CTF) report handed over to her last Tuesday by its Chairman Manohari Muttetuwegama in its report recomending a hybrid court and foreign judges in the panel inquiring into allegations of war crimes, Ms. Kumaratunga said the government could not reject the CTF recommendations outright.
State Minister of Finance, Lakshman Yapa Abeywardana told the media last Friday that President Maithripala Sirisena would not agree to foreign judges in a domestic legal mechanism to probe allegations of human rights violations. The Justice Minister also rejected the CTF recommendations.
However, Ms. Kumaratunga conceded that the recommendations were not binding and open for public debate. The report was prepared by representatives of professionals and NGOs. The government must try to implement the recommendations that are not controversial.
"The government must study the report and its recommendations closely and subject it to a public debate before taking a decision," she stressed.
She said she had done much during her Presidency to start peace talks with the LTTE, to stop the war and bring peace and reconciliation to the country. But extremists in the North and South disrupted her efforts.(Sandun A Jayasekera)
Video by Indika Sri Aravinda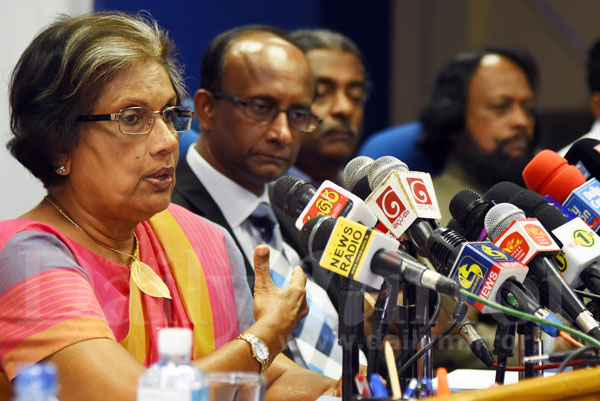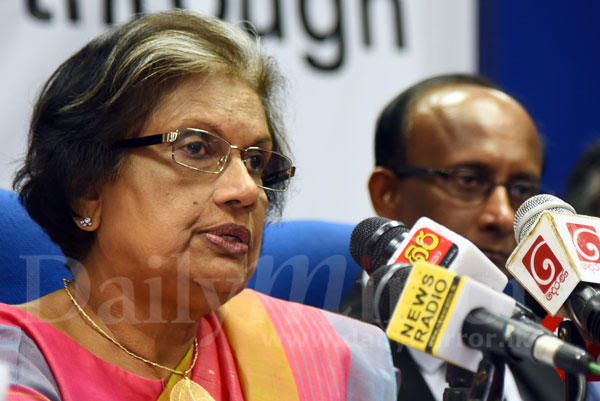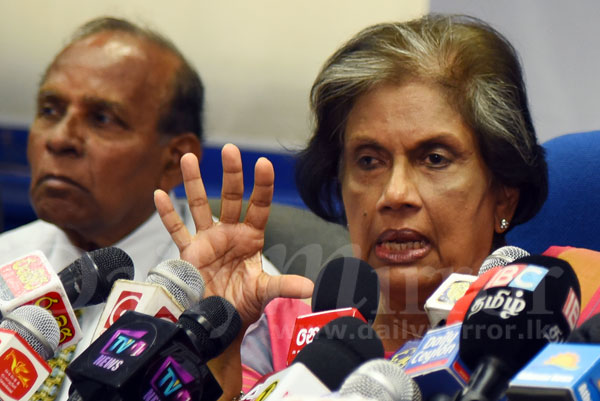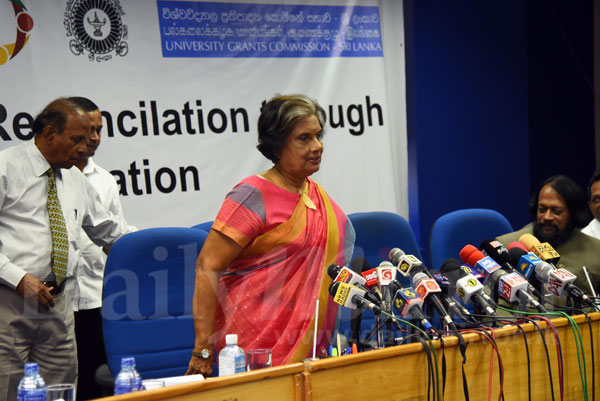 Pix by Nisal Baduge