---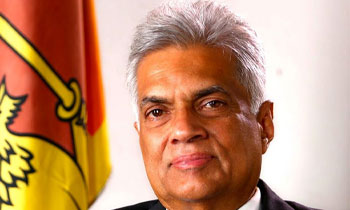 In the wake of President Maithripala Sirisena's statement on the fraud involving the bond issue, the Prime Minister's office said today that even Prime Minister Ranil Wickremesinghe requested the Attorney General in December, 2016 to make recommendations on legal action against those officials responsible for the controversial bond transaction.
The statement said the Prime Minister referred the COPE findings on the bond issue to the Attorney General on October 31, 2016.
The statement said, "the Attorney General had been assigned with the responsibility to institute legal action on the bond transaction by the Prime Minister in December, 2016 and by the President in January, 2018. The Yahapalana government has been able to establish its law-abiding characteristic once again. It is expected that the Attorney General will initiate action."
The Prime Minister's Office said the government expected to probe the alleged frauds and irregularities that happened since 2008.
The Office said it was the duty of all to let the law prevail in this regard instead of resorting to mudslinging and character assassination.
The Prime Minister's Office also thanked the Bond Commission for the fulfillment of its task.