---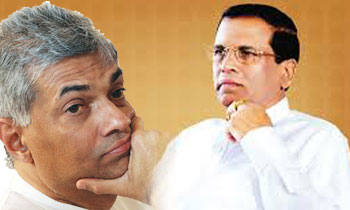 Prime Minister Ranil Wickremesinghe had a meeting with President Maithripala Sirisena on Sunday, informed sources said yesterday.
Sources close to the prime minister said he met the president soon after his return from his official visit to Davos.
The two had discussed the economic development plan of the government and the current political situation.
The talks took place after the joint opposition ruled out the possibility of patching up with President Sirisena and a meeting between the provincial chief ministers and former president Mahinda Rajapaksa. (Yohan Perera)