---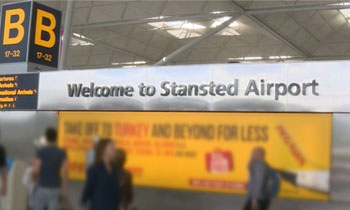 A Pakistan International Airlines (PIA) flight, an A330-300 aircraft wet-leased from SriLankan Airlines with a SriLankan operating crew, had been escorted to Stansted airport in Essex, UK by the Royal Air Force (RAF) fighter jets on Tuesday as one passenger had acted in a disruptive manner, foreign media reported.
However, the Essex police had denied treating the incident as an act of terror, The Telegraph said.
Meanwhile, Sri Lankan Airlines today said the flight which was en route from Lahore to London had been given special security by the fighter jets due to unspecified information with regard to one passenger onboard the flight.
"The flight, PK757, was moving from Lahore to Heathrow. Upon entering the UK airspace, an alert was reportedly issued. Subsequently, two fighter jets of the RAF located the flight in mid-air and escorted it to Stansted airport in Essex," it said in a statement.
The flight which was escorted into Stansted by British Royal Air Force aircraft had landed in the afternoon without incident.
The aircraft was met by law enforcement authorities and the particular passenger had been off-loaded and taken into custody.
"Exercising an abundance of caution in line with SriLankan Airlines' high standards of safety and security, the Captain requested that a baggage ID check be carried out before the aircraft was to be ferried back to London Heathrow," the statement said.
However, it had not been possible for the aircraft to be ferried to London Heathrow on the same day due to the London Heathrow curfew and crew time limitation regulations.
"It was therefore decided to ferry the aircraft to London Heathrow on the morning of following day of February 8. The passengers were transported to London by road transportation," the Airline said.