---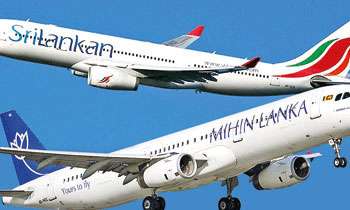 The Presidential Commission appointed to probe Sri Lankan Airlines, Sri Lankan Catering and Mihin Lanka yesterday directed investigators to inquire as to whether there was an influence from Mihin Lanka or any other body over the BoI to continue with tax concessions for Mihin Lanka, even though it was apparent that Mihin Lanka had violated the BoI Agreement in that regard.
During the evidence of Director of BoI (Investments), Gamini Jayatilake, it was revealed that there was a breach of the agreement by the Mihin Lanka. However, no relevant authority (Operational Department) of the Board of Investment (BoI) had inquired over the breach of the agreement, nevertheless continued to grant tax concessions over the import items.
Explaining over the general practice of the BoI in such violations, the witness said that there could be certain regulatory actions, which had not taken place in this case.
The total tax concessions granted on Mihin Lanka during the time period of September 2012 – January 2018 was amounting to Rs. 385, 314, 985 (385.31 million). It was also explained that Mihin Lanka had imported approximately Rs. 41 million worth of commodities on the rental basis (consume and return back).
The witness also testified about the Tax concessions granted on Sri Lankan Airlines and Sri Lankan Catering.
During the time period of September 2012 – January 2015, the tax concession was amounting to Rs. 307 billion while the period of January 2015 – January 2018 it was Rs. 561 billion for the Sri Lankan Air Lines.
There was Rs. two billion tax concession was given for the Sri Lankan Catering during the period of September 2012 – January 2015, while Rs. 3 billion worth of tax concession granted during January 2015 – January 2018.
Deputy Solicitor General Shanaka Wijesinghe led the evidence on behalf of the Prosecution before the Commission. (Shehan Chamika Silva)