---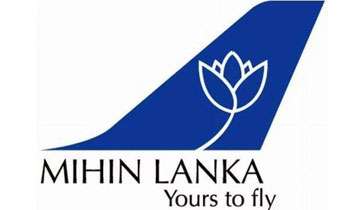 The Bank of Ceylon (BoC) had waived off Rs.168 million from the interest of the Overdrafts (ODs) and loans amounting to Rs.173 million borrowed by Mihin Lanka (Pvt) Limited from 2007 to 2009, BoC Relationship Manager Prageeth Lasantha Balasuriya told the Presidential Commission of Inquiry (PCoI) on alleged irregularities at SriLankan Airlines, SriLankan Catering and Mihin Lanka yesterday.
He informed the Commission that the Government had obtained a Loan amounting to Rs.1.381 billion in March, 2009 to settle the ODs and loans borrowed by Mihin Lanka during that period.
During his testimony it was also revealed that Mihin Lanka (Pvt) Limited had obtained several ODs and loans from 2007 to 2009 and it was notified that most of the borrowings had taken place without a guarantee.
He informed the Commission during the period from 2007 and 2009, Gotabaya Rajapaksa was the Chairman of Mihin Lanka (Pvt) Limited and requests were made by the then Board of Directors of Mihin stating that the company needed to improve their working capital.
However, he informed the Commission, the BoC had not considered the waived off interest amount as a loss because it would be a bigger loss if the bank had kept these loans and ODs for a further period.
He also informed the Commission that a short term loan obtained by the present board of Directors of Mihin Lanka in November, 2016 amounting to USD 2.5 million was also given an extension to complete the loan till March, 2018 but the Government Treasury as the loan guarantee had so far not settled the amount.
He further informed the Commission that another loan obtained by the present Board of Directors of Mihin Lanka (Pvt) limited in 2016 amounting to Rs.1.6 billion was also extended till March 2019 and the Bank had sent the claims to the Mihin Lanka Liquidator. (Yoshitha Perera)