---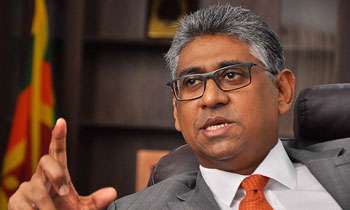 The elections to six provincial councils are not likely this year because political parties are apprehensive of the outcome following the experience gained at the February local government polls, Local Government and Provincial Councils Minister Faizer Musthapha said yesterday.
He said delimitation report has to be debated and approved prior to any elections to the PCs and rejected certain media reports that he had agreed to hold the PC polls under the old system.
The minister said neither he nor the President had agreed to hold the PC polls under the old system.
"We have committed ourselves to holding the PC polls under the new electoral system because it is an election pledge given to people and because we are determined to do away with the much criticized preferential voting system that has led to election violence, corruption and the violation of the election law," he said. "The President has instructed me to expedite the approval of the delimitation report in Parliament and pave the way for early polls. But this has not happened because the party leaders are undecided. The new Act passed with a two-thirds majority also requires the delimitation report to be passed in Parliament within a month since being tabled. This has not happened. I tabled the report on February 19, 2018."
The minister said he met party leaders before the New Year to discuss the elections to the Sabaragamuwa, North-Central and Eastern Provincial Councils.
He said if the PC polls were to be held under the old system, we must go back to Parliament and get its approval. (Sandun A Jayasekera)