---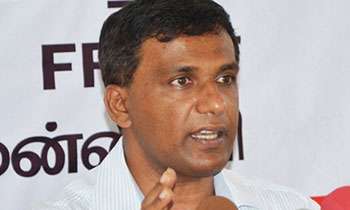 Electrical engineers and senior staff of the Ceylon Electricity Board (CEB) have neglected to pay the Pay As You Earn (PAYE) tax owed to the government amounting to Rs.3465 million since 2010 and we as customers have been paying for their sins, Campaign for Free and Fair Elections (CaFFE) Executive Director Keerthi Tennakoon charged.
He said employees with an income of over Rs.100, 000 are liable to pay PAYE tax as stipulated in the Circular of Inland Revenue No's. 1706/18 of May 20, 2001.
"In the annual report of the CEB in 2015, the the amount of PAYE tax to be paid since 2010 was Rs. 2006 mn. Audit reports indicated that it was an illegal payment. CEB officers have repeatedly carried out this tax fraud for eight years," Tennakoon said.
"The PAYE tax that was not paid by electrical engineers and senior staff of the CEB from 2010 to 2015 had been recovered from the consumers," Tennakoon stressed.
He said although the Auditor General had pointed out that electrical engineers and senior staff of the CEB had evaded the PAYE tax, no action had been taken against them as yet. (Sheain Fernandopulle)