---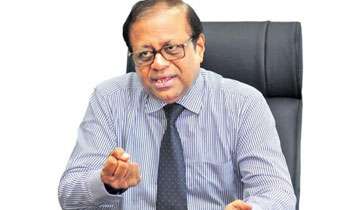 Just like US President Donald Trump is properly managing US economy, 'Our Trumps' should also manage the Sri Lankan Rupee (LKR) to ensure the economic stability in the country, former minister and MP Susil Premajayantha said today.
MP Premajayantha told a Joint Opposition (JO) media conference that claims made by some government ministers were baseless that only the US's economy was stable at present whilst the economy of many other countries were facing issues.
"Some ministers are saying that the LKR has depreciated due to President Trump. Why should President Trump be concerned about LKR? It is justifiable from his part to concern about the US economy and US Dollar," he said.
"Similar to President Trump's concern over US economy, 'Our Trumps' should give a thought on the LKR," he added.
He said though some other countries were facing economic issues at this juncture, they had not become so weak as Sri Lanka since they were able to manage their economy through the exports.
"The government has failed to maintain a strong export income which resulted in a huge downfall in the economy followed by the continuous depreciation of the LKR," he said. (Kalathma Jayawardhane)
Video by Buddhi