---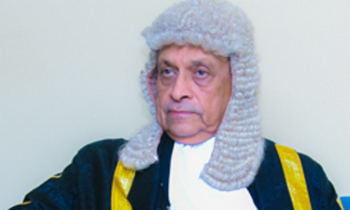 Speaker Karu Jayasuriya rejected the claim made by TNA Leader R. Sampanthan for the second time yesterday that the UPFA could not hold the post of Opposition Leader.
Mr. Sampanthan said the present opposition could hold not that post as he was a member of the UPFA which is actually a part of the government.
"UPFA Leader and President, Maithripala Sirisena is the head of the government and is holding ministerial portfolios. Therefore he is a member of the government. As such Mr. Rajapaksa who is also a member of UPFA cannot hold the post of Opposition Leader," he said and pointed out that this was the tradition followed in the British House of Commons.
The Speaker said there were precedents where there had been a President and a Leader of Opposition from the same party. " Late Gamini Dissanayake and the then member of Parliament Ranil Wickremesinghe being UNPers held the post of opposition leader when the leader of that party D.B. Wijetunga was the President. Mr. Rajapaksa held the opposition leader's post when Chandrika Kumaratunga was the president. Therefore there is no legal impediment for Mr. Rajapaksa to hold the opposition leader's post," he said.
The Speaker said one could not compare the Sri Lankan Parliament with the British Parliament, which functions under the Westminister System while Sri Lanka's system of governance is based on an executive presidency elected by the people. (Yohan Perera and Ajith Siriwardana)