---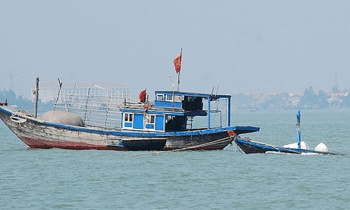 A fisherman is reported to have gone missing yesterday after he fell overboard from a multi-day fishing trawler, which left the Magalla fishing harbor on August 31, police said.

They said that there were five other fishermen who had gone with the victim and they had been unable to rescue him.

Police said that the victim was identified as E.A Sumith aged 42 who is a resident in Magalla.

Police with the assistance of the Sri Lanka Navy are conducting operations to find the missing person.
Further investigations will be carried out by the Galle Police.