---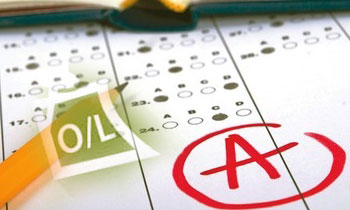 The percentage of students who had qualified to follow the GCE Advanced Level had increased, based on the results of the GCE OL examination released yesterday, the Education Department said.
" Some73 per cent has qualified to follow AL this year. It was 69.94 per cent in 2016-showing an increase of 3.11 per cent compared to 2016," the department said.
Examinations Commissioner Sanath Pujitha said that there was a 4.43 per cent increase in the Mathematics results obtained this year compared to 2016.
"62.81 per cent of students passed in 2016 whereas it is 67.24 per cent this year," he said.
In addition there was an increase in the number of students who obtained A Grades for all the subjects.
"8,224 students obtained A passes for all subjects in 2016 while this year 9,960 students had obtained A passes," the Examinations Commissioner said. (Chaturanga Samarawickrama)