---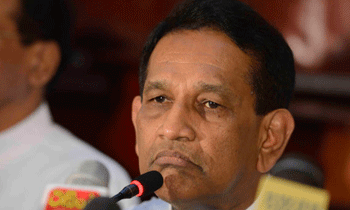 The Presidential Commission of Inquiry (PCoI) on the Central Bank bond scam had not mentioned anywhere in its report names of politicians, journalists, officials or any other person, who had allegedly received financial gratuities from Arjuna Mahendran, Cabinet Spokesman Dr Rajitha Senaratne said today.
He said that the figures 118 and 169 quoted by the media and politicians as the number of financial beneficiaries from the Perpetual Treasuries Limited (PTL).
Addressing the weekly cabinet news briefing, Minister Senaratne said names of politicians and amount of cash and cheques received by them from the PTL were exposed during investigations carried out by the CID on the bond scandal.
Minister Senaratne said Speaker Karu Jayasuriya had received Sections C350 to C360 of the PCoI Report and he would table the full report in Parliament when he received the remaining sections, which had been retained. (Sandun A Jayasekera)