---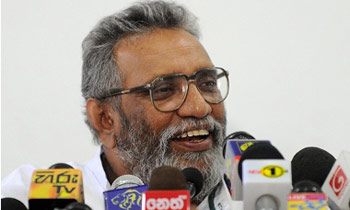 Elections Commission Chairman Mahinda Deshapriya today ruled out the possibility of postponing the elections to the provincial councils when their terms end.
He said this amid speculation that the government was planning to postpone the elections to the North-Central, Sabaragamuwa and Eastern Provincial Councils whose term ends in September this year.
Mr. Desapirya said he believed that the government would be hard pressed to find some good reason to postpone these elections citing delays in delimitation. He said as Election Commission Chairman, he could take steps to hold elections after the tenure expires.
"If the government intends postponing the elections, it can only do so by enacting fresh legislation in Parliament. It is not easy to do that. I feel a referendum is needed, in addition to a two-thirds majority in Parliament because elections are linked to the franchise of the people.
In the past, the elections were postponed under the Public Security Ordinance during a state of emergency. We do not have an emergency situation in the county now," he said.
Mr. Deshapriya also spoke at an even organized by the 'March 12 Movement' last week in Anuradhapura where he answered questions asked by the members of the audience added that politics was detested by youths involved in white-collar and labour-intensive employment.
"It is the duty of politicians to attract more youths to politics by providing a level playground," he said. (Kelum Bandara)