---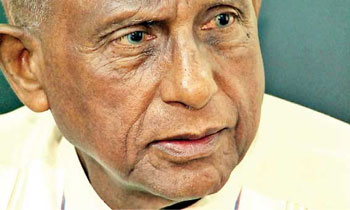 Buddhasasana Minister Gamini Jayawickrama Perera said today the government had decided to prohibit pandals on Vesak and Poson Poya Days to stress the need to focus on the spiritual aspect of religion rather than on mundane activities.
He told Daily Mirror that the government had made this decision to safeguard Buddhist principles and encourage Buddhists to engage in spiritual activities during Vesak and Poson.
The minister said this move had also been approved by the Mahanayake Theras.
He said short films based on Jataka stories would be distributed to temples.
The minister said it would be preferable to hold dansals near temples or within temple premises and pointed out that the prohibition on pandals would only apply for specific days and pandals could be put up on other days. (Kalathma Jayawardhane)