---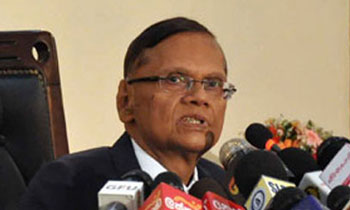 The Joint Opposition said yesterday no money should be spent on luxury vehicle by the government for the ministers' use till the Meethotamulla victims are fully compensated.
Addressing a press conference, former Minister Prof. G.L. Peiris said 32 persons were killed in the collapse of the Garbage dump and 334 houses damaged. He said the priority should be given to these victims. He said it was a sinful act to spend Rs. 70 million for a minister's car. He made these remarks following the government's decision to allocate Rs.1.2 billion for luxury vehicles of ministers.
Meanwhile, Prof. Peiris stressed that the government is planning to create additional ministerial portfolios and has allocated Rs. 43 million to purchase vehicles.
"We see the difference between the promises and deeds. Is this Yahapalanaya?" he asked.
Further, he said per capita income has been diminishing at the moment and the Central Bank is printing currency notes indiscriminately without any economic considerations. (Thilanka Kanakarathna)