---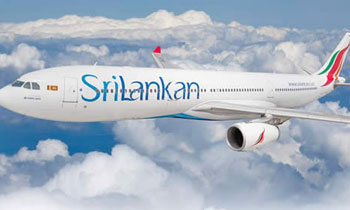 SriLankan Airlines Chairman Ajith Dias has said that he was no longer interested to be the Chairman of Sri Lankan Airline.
In an email dated January 2 addressed to one of the officers of the airline Priyantha Senadheera, Mr. Dias said 'I think most of you missed out on this morning's meeting where I informed that I will not and have no longer any interest to be the chairman of the airline,"
Meanwhile, responding to the resignation of Mr. Dias, the Airline Pilots Guild of Sri Lanka (ALPGSL) yesterday said during his tenure as Chairman, the company faced obstacles; notably the restructuring process in order to resurrect the National Airline from the crisis that it has fallen to.
In a letter to Mr. Dias, ALPGSL Chairman Captain Ruwan Vithanage said whilst they may have been differences in opinion on matters related to the Airline, it remained strictly professional and never personal.
"It must also be stated with appreciation that during all of our interactions in the past, you constantly maintained the calibre befitting the position of your esteemed office. We wish to take this opportunity in wishing you all the best in your future endeavours," he said.