---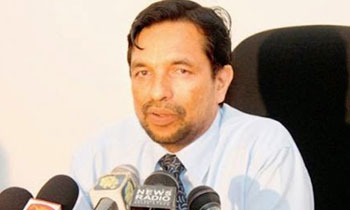 Law & Order and Southern Development Ministry Secretary Jagath P Wijeweera said today he was not instructed to conduct an investigation into the controversial phone conversation in Ratnapura where IGP Pujith Jayasundara was involved in reference to an arrest by the FCID.
Responding to a question asked by a journalist he said that he had not received instructions from either the President or the Parliament in writing to conduct an investigation into the incident.
IGP Jayasundara when answering a call was reported to have said that he had asked the FCID not to arrest anyone without his permission.
President Maithripala Sirisena told Parliament last month that he had called for an explanation from the IGP.
"If I was told to conduct an investigation into the matter, I will do so. I could have launched a normal investigation. But the IGP is a responsible person in the country who has been appointed by the President and Parliament. So if I was to conduct any investigation on the IGP, I should receive written instructions, but I have not received any," Mr. Wijeweera said. (Darshana Sanjeewa)