---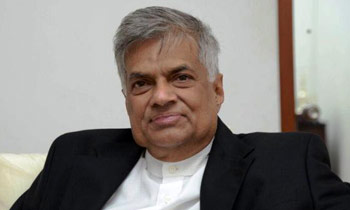 The Government is agreeable to the presence of foreign observers and not to foreign judges to view the judicial procedures on human rights violations, Prime Minister Ranil Wickremesinghe told Parliament today.
He was responding to a question asked by joint opposition parliamentary group leader Dinesh Gunawardane as to how the Foreign Affairs Minister was to be a signatory of a co-sponsored resolution at the UN Human Rights Council Sessions amid the President and the Prime Minister clearly stating that Sri Lanka was not agreeable to include foreign judges in any judicial proceedings on human rights violations.
Mr. Gunawardene said this government had co-sponsored a resolution which was harmful to the country and inquired whether it was going to do the same this year as well.
The Prime Minister in his response said Sri Lanka would not permit foreign judges to participate in any judicial proceedings and would not agree to the setting up of hybrid courts.
However, he said foreign observers might be invited only to view the proceedings and recalled that it was the previous regime which agreed to set up an internationally-accepted mechanism to into allegations of human rights violations.
"The fact of the matter is that the previous government clearly undertook to work with the UN in conducting court proceedings on allegations of human rights violations under the agreements reached with the then UN Secretary General Ban Ki Moon soon after the war ended in 2009," the Prime Minister said.
He said this government would only set up a truth commission but would in not way agree to any criminal proceedings. (Yohan Perera and Ajith Siriwardana)