---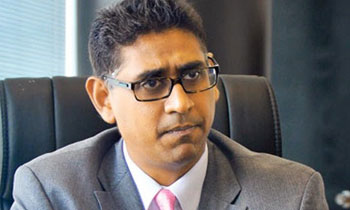 Local Government and Provincial Councils Minister Faizer Musthapha countering the claim of Home Affairs Minister Wajira Abeywardana today said the No Confidence Motion against Prime Minister Ranil Wickremesinghe affected only the PM and not President Maithripala Sirisena.
Addressing the media at the SLFP head office, Minister Musthapha said clauses 48/8 and 44/1 of the Constitution clearly say that if and when a No Confidence Motion against a Prime Minister was passed in Parliament, the PM must step down and the President must appoint as Prime Minister who commands the support of the majority in Parliament.
Responding to a journalist who asked him to comment on Minister Abeywardana's claim, Minister Musthapha said the Speaker taking over the power in case the No Confidence Motion was passed in Parliament, was his wishful thinking.
Minister Musthapha also said the negative comments on the local government polls held in February under a new electoral system was treacherous and malicious because the UNP voted for the new electoral system in Parliament.
Minister Musthapha said the Central Committee of the SLFP would take a decision before April 4 on its stance on the No Confidence Motion and added SLFP members would not take decisions individually but collectively as a party. (Sandun A Jayasekera)