---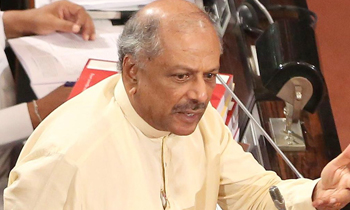 Joint Opposition leader MP Dinesh Gunawardane said yesterday the no-confidence motion had triggered huge crisis in the government where it would lose two-thirds majority in Parliament, which would create issues for the government when enacting certain Acts and Bills.
He told a news conference in Parliament complex that for the first time in history, some ministers in the Cabinet had voted against the Prime Minister and added that it was a beginning of a huge crisis.
"A group in the government voted in favour of the no-confidence motion presented by us. The Prime Minister no longer has the majority support in the government," he said.
Mr. Gunawardane said it was the Tamil National Alliance (TNA) which saved the Prime Minister under certain conditions.
He said even though the government was able to secure power in Parliament with a majority of MPs, it would not be able to address the issues of the people.
"The government has no plan to address peoples' issues," he said.
Mr. Gunawardane said the opposition leader R. Sampanthan should resign from his post as he voted against a no-faith motion aligning with the government.
"We will force the Speaker and parliament to remove the opposition leader who voted against the no-faith motion with the government. The position should be given to the group headed by former President Mahinda Rajapaksa," he said. (Ajith Siriwardana and Yohan Perera)