---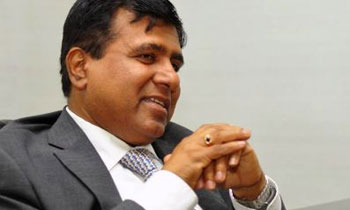 MP Wijeyadasa Rajapakshe said yesterday he had still not decided on whether to support the no-confidence motion and underscored the fact that the MPs should evaluate the outcome of the no-confidence motion before voting for or against it.
He said MPs should look at who was going to be appointed as the next Prime Minister and how the situation would benefit the people in the event the no-confidence motion was successful.
"The country is facing many obstacles today in several sectors including agriculture and economy. The stock market has collapsed, investors are discouraged and we have become a failure in the eyes of the international community. This should be changed. We can't afford to make things worse following the results of the motion," the MP said.
He said if the United National Party (UNP) decided to defeat the no-faith motion, it should plan out the changes it would bring to do things better.
The MP said people were not concerned about the party from which a Premier would be appointed but about how future plans and policies would benefit them.
"What people want are policies and implementing them. What matters as of now is about what comes after the no-faith motion. I'm still open and will make a decision after evaluating the developments in the coming days," he said. (Lahiru Pothmulla)