---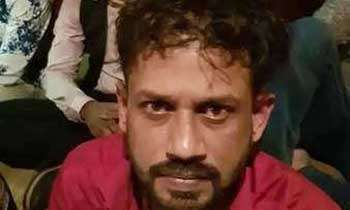 Attorney Udul Premarathna who flew to Dubai representing the Wellappili Law Firm said that it was impossible to say a definite date when Makandure Madush and others who had been arrested there will be before a court.
Two lawyers who represented the law firm which are legal consultants are ready to appear for this case. No appeal for bail has been made so far for anybody but the law firm is ready to forward the bail applications on behalf of Amal Perera and Nadimal Perera to the court through the lawyers in Dubai.
Udul Premarathna said that the Sri Lankan lawyers cannot appear for the judicial procedure in Dubai, however, the law firm is going to interfere with the co-ordination works of Amal Perera and Nadimal Perera. He also said that it is difficult to tell the number of underworld leaders who had been arrested in Dubai and some information given by the Sri Lankan media in this regard was baseless.
The blood samples had been obtained from those who were arrested on Sunday (10) and they had begun obtaining statements from them. When inquired by journalists, he said he was not aware as to who was going to give legal advice for the others who were arrested.
When inquired about the person who holds a diplomatic passport, he said that it was not known.
A top officer of the Immigration and Emigration Department said that they were not able to find the person who holds a diplomatic passport when inquired by journalists.
This officer said that so far, no advice has been given by the government to the department concerned to hold any inquiry in this regard. (Indika Sri Aravinda)