---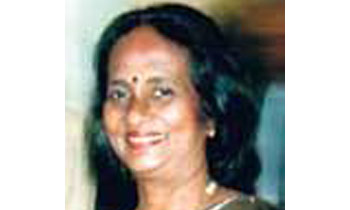 Member of the Monetary Board Mrs. Manohari Ramanadan testifying before the Bond Commission yesterday said there was no concrete decision made at the Monetary Board meeting on February 23, 2015 to go for a thirty year bond issuance which took place on February 27, 2015.
There was a Monetary Board meeting on February 23, 2015 prior to the controversial thirty year bond auction.
According to Mrs. Ramanadan, it was also revealed that the minutes (summary of proceedings), relating to the Monetary Board meeting on February 23, which was approved later on March 6, 2015 had not reflected what really took place at the earlier meeting.
When questioned as to why she had subsequently approved the minutes, Mrs. Ramanadan said that thirty year bond had already happened at the time of the minutes regarding the meeting held on February 23 were approved.
Commenting on the Direct Placements method, Mrs. Ramanadan said there was no decision made by the Monetary Board to suspend or stop the Direct Placement method, which was largely used to raise funds for the Central Bank.
She was also of the view that if the Central Bank was to change radically its fund raising method of Direct Placement, such decision should have been considered by the Monetary Board.
However, when the witness was cross examined by Senior Counsel Shanaka de Silva it was explained that generally the decisions on issuances of bonds were not coming before the Monetary Board for its decisions on such issuances and it was clarified that the Public Debt Department decides on such issuances and then brings it to the attention of the Monetary Board.
The Commission comprised with Supreme Court Judges Kankanithanthri T. Chitrasiri, Prasanna Sujeewa Jayawardena and former Deputy Auditor General Kandasamy Velupillai will resume the inquiry today. (Shehan Chamika Silva)