---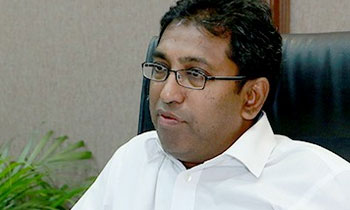 While rejecting the Government Medical Officers' Association (GMOA) claims, Deputy Minister of National Policies and Economic Affairs Harsha De Silva who was also the Chairman of the Presidential committee on SAITM said there were no contradicts in the report recommendations and the GMOA can discuss the matter with the minister at any time.
He said that the GMOA claimed the committee has no intension of repeating the decision to stop student enrollment as it already there was not mentioned in the report but in a annex which includes replies of the Higher Education Ministry for proposal made by the deans of the medical faculties.
"What the GMOA says contradictory is not mentioned in the report but in an annex of it which the Higher Education Ministry has sent. Therefore I cannot make any comment of that but I can assure the committee has done its fullest justice to resolve this matter," he said.
He also said the committee does not has a legal authority to stop student enrollment directly but following the report was handed over on Monday (11) as a result on Friday (15) the higher education ministry secretary had officially informed to halt the SAITM student enrollment.
Replying to statement rose by GMOA how a non profitable structure would become a Private Public Partnership the minister replied that the top 10 medical institutes in the world including Harvard university and Princeton University are private universities but also none profitable ones.
"Let the financial experts to make the structure suits for SAITM," he said.
Also minister said that GMOA had doubted on legality of the presidential committee as a representative of Attorney General Department had represent on behalf of the Attorney General.
Minister said that there is no legal boundary for participate a representative as the President appointed person finally bears the responsibility. "AG is a very busy person. I don't see it as an issue. But finally it is AG's responsibility," minister added.
Further he said the GMOA claimed that the SAITM transactions should be audited by the Auditor General for find any financial misappropriation took part and he has no issue on such move.
"I too agree with it. This should be done in a 100 percent transparent manner. We are not against to involving the Auditor General for this matter," minister said.
Also the minister said the committee had made impartial recommendations for the issue and if the GMOA has any doubt they can contact the minister and discussed over the matter.(Thilanka Kanakarathna)