---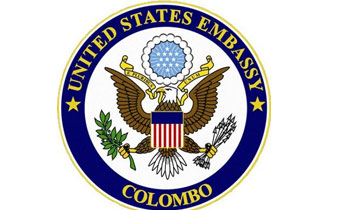 The US Embassy in Colombo today denied the reports of US changing its visa policy towards Sri Lankan citizens.
In a tweet, the embassy said "US visa policy in regards to Sri Lanka has not been changed. Rumors to the contrary are false,"
The embassy requested Sri Lankans to reach the webpage: http://www.ustraveldocs.com/lk/lk-niv-visaapply.asp for more information.
A news article published on a website recently reported that US President Donald Trump had signed a visa-free travel policy for Sri Lanka.
The article said President Trump has signed the executive order to allow all Sri Lanka nationals travel to the United States without visas.