---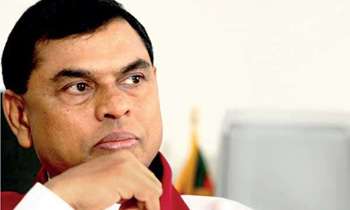 Former Minister Basil Rajapaksa who formed the Sri Lanka Podujana Peramuna (SLPP) said yesterday that there was no agreement reached with the Sri Lanka Freedom Party (SLFP) to form a broad political alliance.
Mr. Rajapaksa told Daily Mirror that though there were some talks in this regard, no agreement was reached.
He was responding to Minister S.B. Dissanayake who said that the two parties had agreed on a common front to contest the general elections under a different symbol.
"There is no truth in it," he said.
He said there were proposals for a symbol, but it could not be accepted.
"Our lotus bud symbol of SLPP is the most appealing one," he said. (Kelum Bandara)