---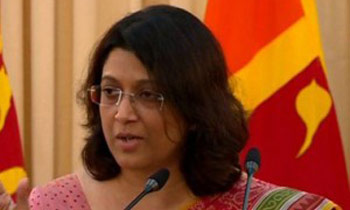 There have been no reports yet of any Sri Lankan being affected by the explosion at the Manchester Arena, UK last night, Foreign Affairs Ministry said.
While condemning the suspected suicide blast at the musical concert, where at least 19 people were killed and almost 60 injured, ministry Spokesperson Mahishini Colonne said that no reports have been received of any Sri Lankan being affected so far.
"Saddened by the attack in #Manchester. #SriLanka condemns this heinous act. Our thoughts n prayers are wt all those affected. The Ministry in touch with SL High Comm in London. No reports yet of #lka nationals affected by the #manchesterexplosion #ManchesterBombing," she tweeted.