---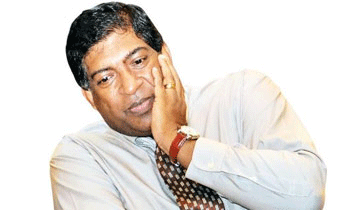 The no-confidence motion signed by 32 Joint Opposition MPs against Foreign Affairs Minister Ravi Karunanayake was handed over to the General Secretary of Parliament this afternoon.
The motion was submitted by a group of MPs led by MP Bandula Gunawardena.
Deputy Secretary General of Parliament Neil Iddawala confirmed that a No Confidence Motion had been received against the Minister.
He told the Daily Mirror that a large group of Joint Opposition MPs came and handed over the motion at the Speaker's Office.
He said it would be placed on the Order Book by the Speaker.
As per the Parliamentary practice, when a No-Confidence Motion is handed over against a Minister or an MP, it is normally given precedence over other matters.
A No-Confidence Motion lapses on the prorogation of the House.
MP Mahindananda Aluthgamage said the Minister should resign forthwith rather than waiting to be unseated after a vote of No-Confidence based on this motion.
He said the allegations against the Minister were serious.
"When I raised them, nobody took into account. I made the same charges. Today, they are proven," he said. (Yohan Perera)